Top tips on dealing with Covid-19 and planning your wedding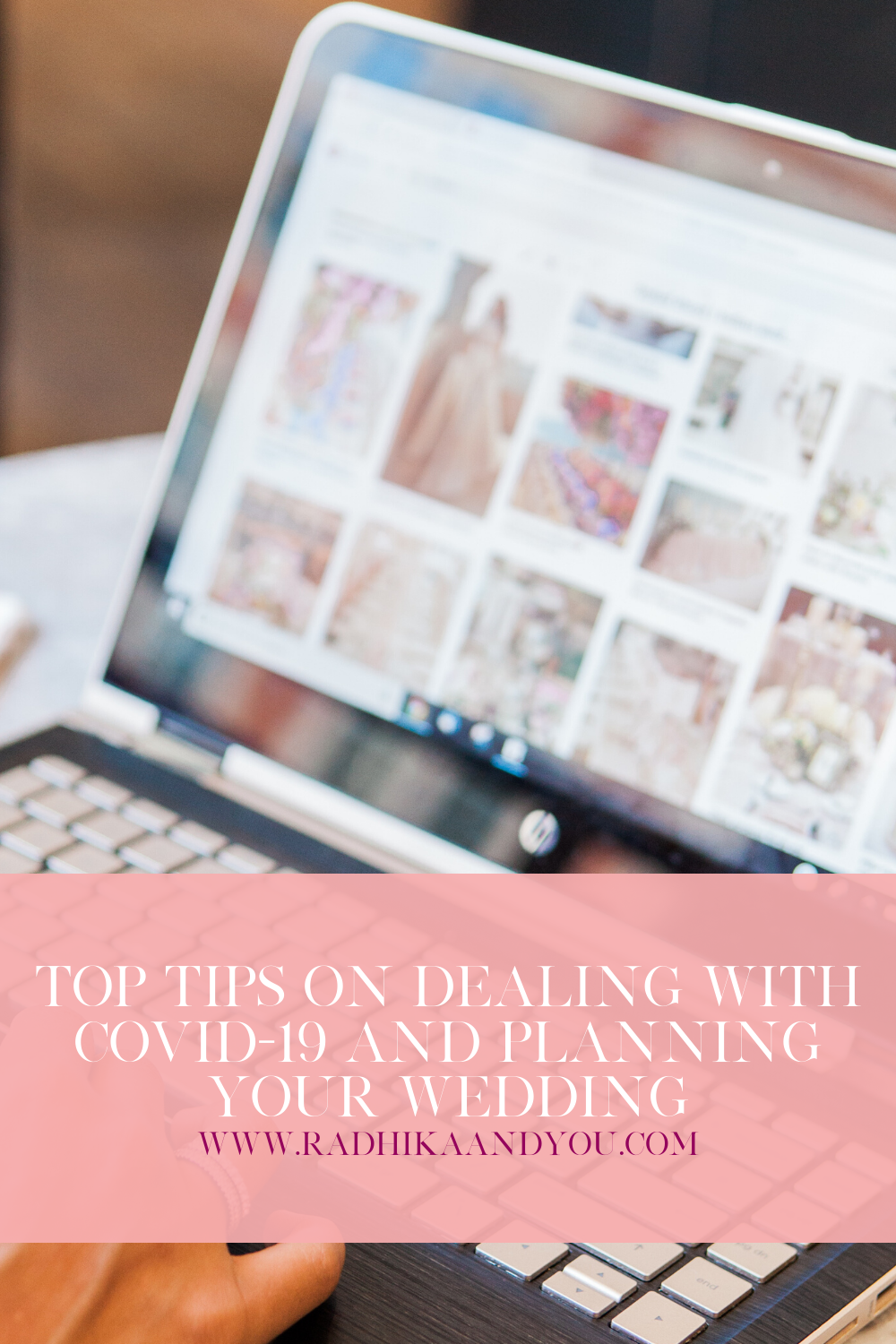 These last couple of weeks have been difficult for us all in the wedding and events industry and we really wanted to talk about our thoughts in an article around the current pandemic – Covid-19.
As planners we have had to deal with new ways of working – this has been taking things on a day by day basis and adapting the way we work as things are changing quickly and having to be more reactive. We have felt so much love in the wedding industry and a real sense of togetherness as there feels that there is really no right or wrong answer.
We have been working with our couples one-on-one to go through any of their worries and discussing not only their 'Plan A & B' (which is a typical approach we take with all couples as we always have two plans for their wedding day but we are now looking at 'Plan C & D' as additional contingency plans. As well as continuing a 'business as usual' approach.
Also, we have had some really positive conversations with our followers who we have tried to give the best advise in such situation as well as suppliers too!
We are both naturally logical, positive and happy souls and we are continuing to remain that way. In light of this, we have put together some tips for your lovely people who are currently planning your weddings.
Things you can do for your own upcoming wedding:
Naturally you will have a plan, but work out your plan b, c and d to ensure you have all angles covered.
Check over your insurance policy and see what it covers. If you are unsure, call your insurer and discuss through your queries.
Speak to your suppliers to ensure you understand what policies they have in place for the Covid-19 pandemic and how you would be covered as a couple.
At your actual event place out sanitizers in easily accessible locations for your guests.
Remind guests to do the traditional namaste instead of hugs and kisses when they greet one another.
Encourage elderly  family members to be careful if attending and if possible advise them to stay at home – this is a difficult conversation, but if done in the right way it can be ok.
Finally, here is some general advice from us:
It's so easy to get caught up with the constant news updates and also social media noise – take a step back from this and pick and choose what you consume in and what you take in one ear and throughout the other.
Prioritise your mental health – it's super important and more now than ever, as most of the population are working from home.
Focus on things day by day and think about the long-term end result.
We are believers of 'everything happens for a reason' – it may be easier said than done, but try and keep this in mind.
Talk to others about how you are feeling about this all, as it can get overwhelming.
Stay positive and remain calm as love will always win.
Radhika & Shindy