Pandemic reflections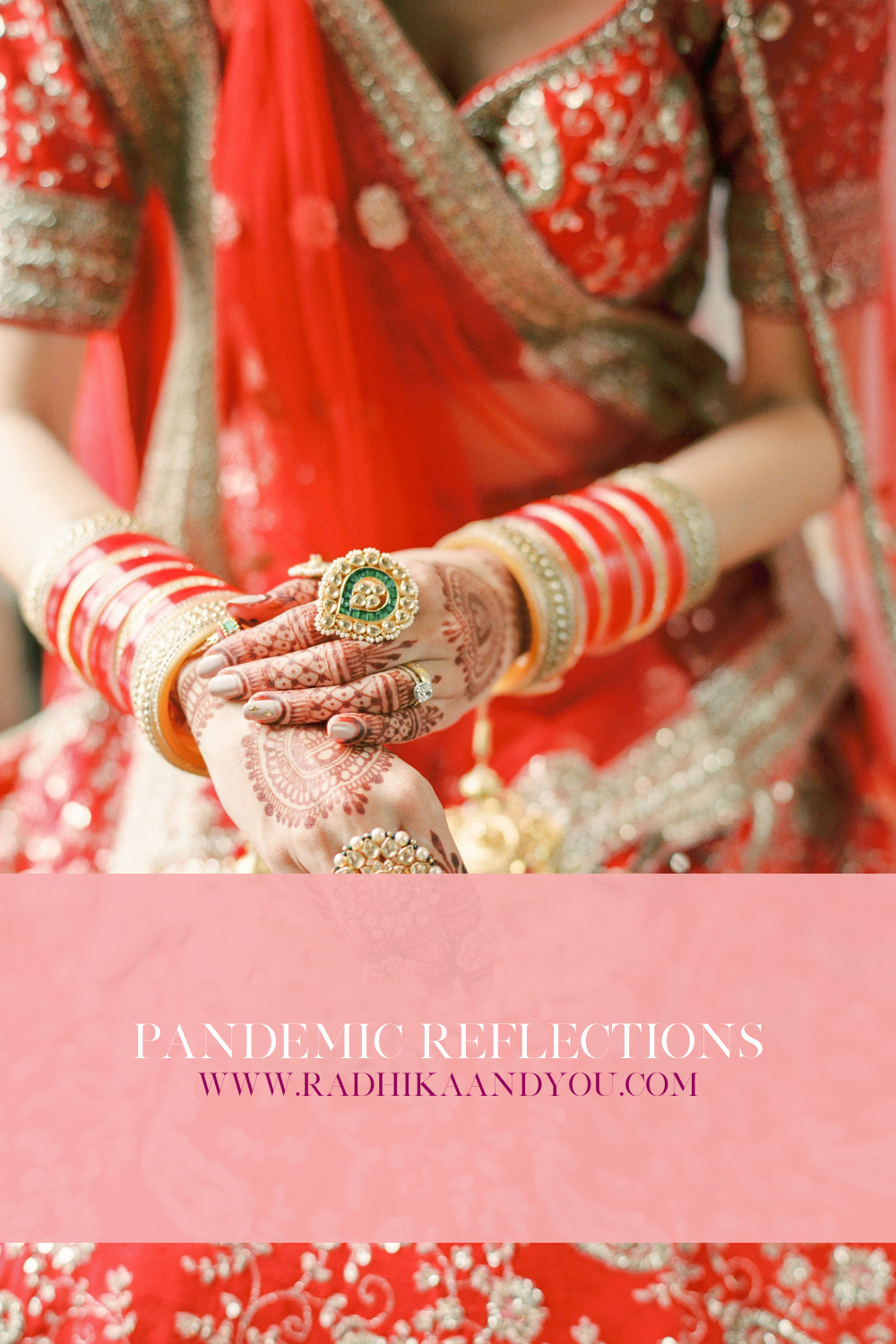 What a crazy year we have all experienced so far this year – who would have actually thought this would have been the case hey? We have spent a lot of time reflecting since March 2021. We wanted to share our experience over the last 7 months with you.
We've broken down our reflections into a few key areas below…
Our initial feelings
At the start of 2020, the UK was unprepared for Covid-19 and we all had no idea of the road ahead! 2020 started with a lot of positive energy and there were a lot of big dreams for 2020 for so many people – it was meant to be 'the year'.
Before lockdown in March 2020, we managed to travel in January, February and start of March to some of our favourite places for work and pleasure including Dubai, Rome and Greece.
Not long after we got back, we started to feel a presence of information popping up more and more around us in the media which started to create a lot of waves across the country and worldwide.
To be honest, we didn't know how to feel initially but we thought about our priorities at the time which were our health of course, our couples and their wedding plans and remaining positive.
The business
We treat R&Y as our first child (yes, sad, but we really do!) so we really spent time mapping out next steps for our couples and the business itself.
We had to reassess our business strategy and this has been a continuously adapting part of our business for 2020 as the climate has been volatile.
One of the things we changed for example were our marketing outputs including content and blogs. We created a series of advice-led blogs for readers of our blog and also created a series of top tips collaborations with suppliers from across the UK Wedding Industry which went down a treat!
Also, a 'normal year' we will often visit destinations for planning trips and to continue to build on our venue portfolio abroad and our network. As we were unable to do this during this year, we have been apart of many destination wedding conferences to continue to build relations with existing and new suppliers, venues and clients.
Our couples
We worked hard with our lovely couples to postpone their current plans from the start, which as you can imagine was an emotionally challenging time in which we supported them all through.
We sent out a little gift to our couples on their original wedding date as a little gesture from us and have continued to work with them to ensure all ducks are in a row for their new date.
We have also prepared further contingency planning for our couples should their second date not be able to go ahead. We are working on this month-by-month.
Us & our plans
As a couple, we have tried to spend time together however possible, whether it was through e-date nights, going for walks and finding ways to still see one another's faces.
We have learnt even more to find ways to appreciate one another more during these current times as you appreciate the smallest of things even more so now!
So as many of you know, we had our Indian engagement and Civil ceremony in 2019 and so we can relate as we have placed our main Indian wedding plans on hold similar to many of you couples reading this. We think that's why we get our couples so much as we're in the same boat with our plans!
Positive vibes & mental health
We are both positive souls and we are big believers in looking after your mental health. This has been so important to both of us this year even more than before.
We have taken time for ourselves during the year to have some 'me-time' and also 'us-time'. It's so easy to consume too much media, take on too much and get stressed. So, we have made it a priority to protect our wellbeing as much as possible.
We both love to travel and so as soon as we were able to travel and importantly both felt comfortable to do so we flew out to one of our favourite places to have some time away from the madness. We spent a lovely week in Mykonos, Greece where we literally switched off from the world and it was very much needed.
Challenging situations
Over the last few months, we have seen on the news and heard of a handful of events take place which were over the legal limit which naturally have concerned us. The hosts have been fined the full £10,000 fine.
We were approached to provide our services on a couple of occasions during the year, that would have at the time been over the legal limit and had to say no.
This is completely alien to us as we never been in this situation before. Whilst we want all couples and families to have the most amazing day, we also have to uphold our integrity as professional planners and adhering to the current government guidelines is integral to this.
Takeaways
1) We can appreciate it's been a difficult year for couples who are planning their weddings and having to postpone, scale down their plans and adjust. We've said it from the start and will continue to say that love will always win and you will marry your bestie!
2) Your health is so important. Do not take it for granted!
3) Work is important but remember to take time out for yourself and your wellbeing.
4) Go with your gut instinct with anything in life!
5) Smile, Laugh and love… Just remember there's so much more yet to come!
If you still ensure of what to do with your wedding plans and are in limbo, we have just the thing for you – our Plan for Now sessions.
We are offering 60-minute sessions for couples out there that are trying to plan ahead during Covid. We will understand your current situation on the call and help you plan for all the different scenarios! After our session we will email you your tailored plan of attack.
All you need to do is follow the link below and follow the simple steps to book your session with us https://bit.ly/PlanForNowSessions