Our 2021 reflections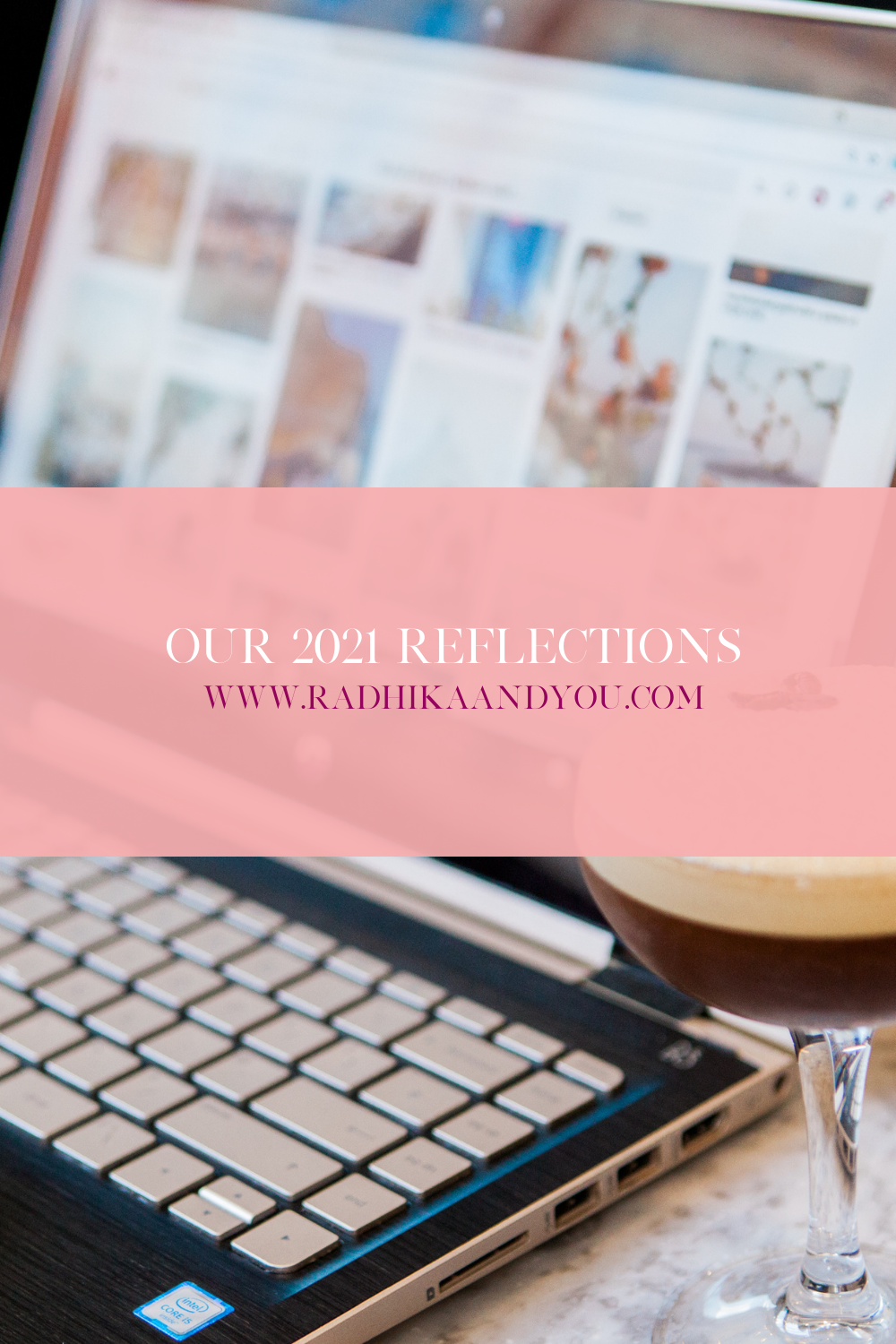 What a year you have been 2021! It's that time when we reflect and we have summarised our major highlights below into 6 areas (or we would be here for ages talking away!)…
Zero to million // With the world opening back up to normality it has meant that the world of weddings went from zero to million. This has meant that we have been able to work on some of the most beautiful weddings and at some of the most gorgeous venues in 2021. We are so grateful for this.
Upcoming weddings // We are super excited to be working on some beautiful weddings in 2022 and 2023 and cannot wait to share these with you all as we deliver them.
The Asian Wedding Podcast // We launched our very own podcast this year and we cannot wait to bring some great content to you via this platform in 2022. You can check it out here!
New projects // We are really excited to be working on some new things for the Radhika & You brand and cannot wait to bring these to you in the new year.
Travel // We have been grateful to have been able to visit some beautiful destinations for work including Rhodes for a wedding planning conference and Portugal for a wedding planning trip.
Our own Indian wedding // We had both of our Indian wedding ceremonies with our nearest and dearest present to witness and celebrate with us, after having our original plans impacted by the pandemic similar to so many other couples out there. We will be sharing some of highlights with you all in the new year on the feed.
Thank you 2021 for a beautiful year. We are ready for you 2022! Here's to the year ahead and may it be filled with good health, love, happiness and success for you all!
Radhika & Shindy