How to continue planning your wedding through Covid-19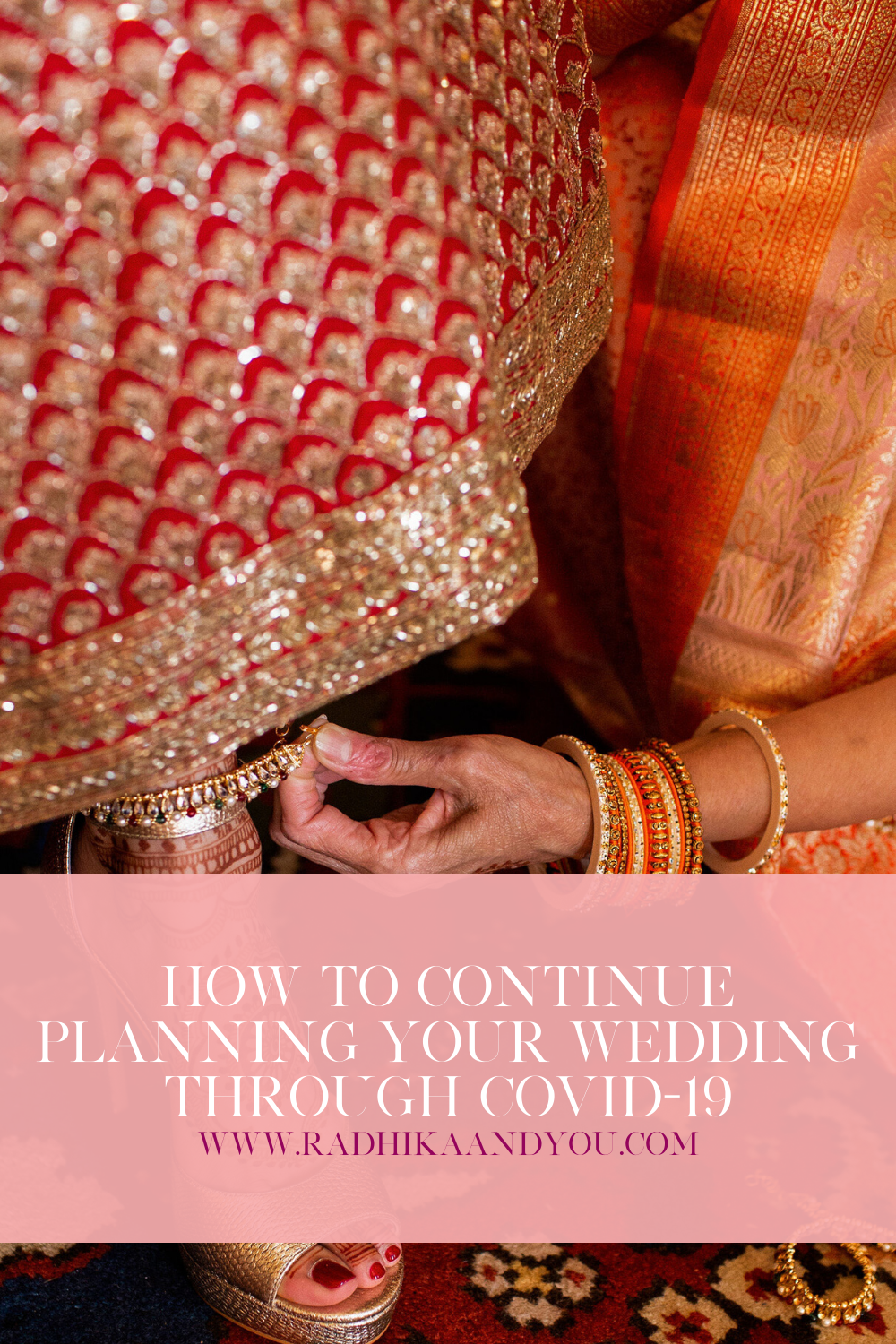 We know that planning a wedding can be stressful at the best of times, let alone during times of such extreme uncertainty. But, as the world has ground to a halt, it has provided us with an opportunity to reflect, prioritise and keep planning. Whilst couples currently on this journey may have a harder task than before, it doesn't mean we can't keep working towards your perfect wedding. We are here to help, so here are a few tips to keep your wedding planning on track.
1. Stay Positive
Life is always unpredictable and things happen outside our control. As we continue to experience a world turned upside down, our mindsets have become more important than ever. If you are struggling with stress, reach out to your partner, family or friends and don't go through it alone. It may feel hard at times but try to stay positive and be kind to yourself.
2. Reach Out to Suppliers
If you have already booked suppliers, then don't hesitate to ask any questions that you may have about how they're responding to the pandemic. They will be more than happy to speak to you, discuss your plans and talk through any changes that may need to be made. The pandemic has had a huge effect on the wedding and events industry, and small businesses have been impacted by cancellations and an uncertain future. So please bear that in mind if you're waiting longer than normal for a response.
3. Do Some Research
At Radhika & you, we strive for perfection, so we understand the importance of finding the best suppliers to make your dreams come true. If you've not booked any suppliers yet, now is the perfect time to do some research on the options out there. Read testimonials, look at portfolios and, if you like what you see, reach out to them. Phone calls may be best during these times so you can get answers to any immediate questions and availability enquiries. They may be able to offer phone consultations, or get you booked into an appointment for when they're back to business as usual.
If this sounds a bit daunting, we would love to help! You can schedule a complimentary consultation with us on our website to get you started on this exciting journey.
4. Pinterest
Though we unexpectedly find ourselves with more time on our hands, you can use this extra time to think about your wedding's design! If you haven't already started a Pinterest board, now is the time. Pinterest is a great tool to get ideas for styling, flowers, hair and makeup ideas, it will help you to understand more about how you want your wedding to look and feel. You can then use this to build on the ideas and create something truly unique to you and your partner. If you don't know where to start, take a look at our Pinterest boards for some inspiration.
5. Writing Your Vows
Vows are deeply personal and therefore have the potential to be overwhelming. Start now by jotting down some ideas, these could be stories of your lives together, hopes for the future, what your partner means to you and what you love about them. If you're struggling to get started, take advantage of templates found online. There is no right or wrong way, it's what feels best for you but you can use this time to reflect on what you truly want to say.
Stay safe, stay positive. We wish you and your partner good health and happiness.
ARE YOU CURRENTLY IN THE PROCESS OF PLANNING YOUR WEDDING? SCHEDULE IN YOUR COMPLIMENTARY CONSULTATION WITH US. WE WILL DISCUSS YOUR WEDDING IN MORE DETAIL AND SEE HOW WE CAN PLAN AND DESIGN YOUR DREAM WEDDING.