7 things you should know when planning your wedding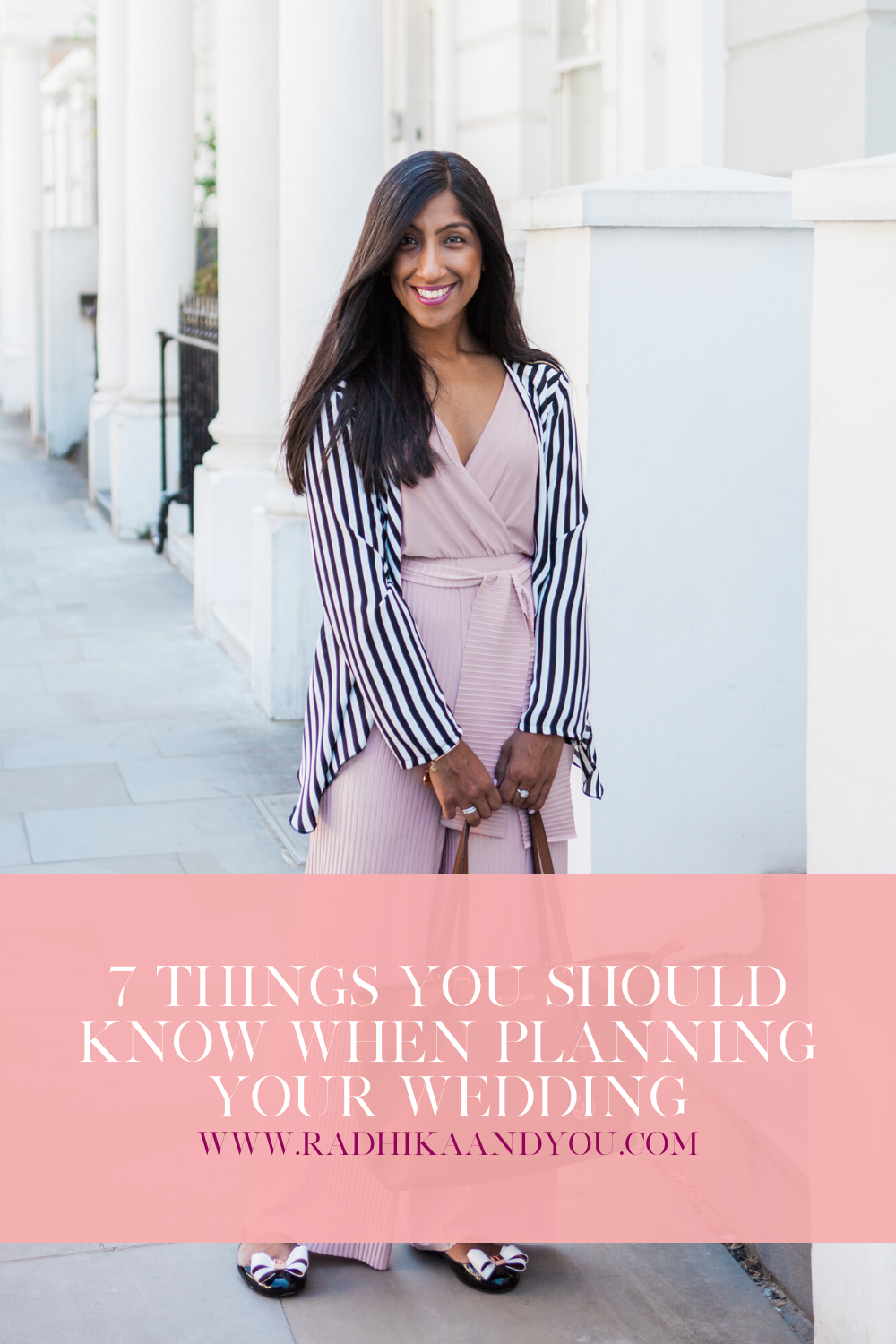 Planning and designing your dream wedding takes time and there are a lot of things you may not know, that probably should know before you start your planning process.
Ensure you understand your budget before you start booking your venue and suppliers
Every couple has a different budget and there's no right or wrong amount to spend on your wedding. While your wedding is likely to cost more than you might expect, it's better to have an understanding right from the start of your planning journey. Work out how much you can afford to spend and how much you are happy to spend too! Which leads nicely on to point number two!
Prioritise what is important and what isn't – then allocate your budget accordingly.
The venue will likely take up a large proportion of your budget. This will then be followed by your cost per head for catering – it is important to make a guest-list from the offset, as your guest numbers will impact on your budget. After you have done that you can then start to prioritise the rest of your budget and your suppliers. Make a list of the most important things to you, whether it's flowers, a good photographer or entertainment, then make a list of things that you don't think are as important. You can then allocate the rest of your budget accordingly.
You need to put you and your other half first – It's your wedding!
Everyone you speak to will have an opinion about your wedding the second they hear you are getting married. This can be great when you are looking for ideas but it can also be overwhelming. Try not to please other people and make decisions that are right for you. Know whose opinions matter and those opinions to take with a pinch of salt.
You don't need to follow trends
When it comes to celebrating your love there are no rules, it's your day and you should celebrate it in a way that reflects the two of you. Trends come and go, so keep it simple, get creative and find ways that suit you to reflect your personalities.
Trust your suppliers
Once you have chosen your suppliers, be completely honest and open with them. Share information and don't be afraid to ask the silliest question. You have to feel comfortable talking to them and also feel that they are committed to providing the best service they can for your day. After all, that's why you booked them!
Contracts are essential
A contract will give you reassurance to both you and the supplier. Try to think of the 'what ifs' for example, 'What if you need to cancel your wedding due to illness?', 'What if the supplier goes out of business?', Contracts are there to reduce these stresses and help protect you and your wedding. Be sure to read them thoroughly and make sure they contain all the relevant information regarding your wedding and don't be afraid to question the terms if needed. You need a contract before booking a supplier!
Don't assume that a percentage of your wedding guests won't show up.
Your guests want to help you celebrate and given enough notice; they are more than likely to come. If they have RSVP'd they will be coming to your wedding and if an emergency comes up last minute which is due to unforeseen circumstances then that's when they may not attend.
ARE YOU CURRENTLY IN THE PROCESS OF PLANNING YOUR WEDDING? SCHEDULE IN YOUR COMPLIMENTARY CONSULTATION WITH US. WE WILL DISCUSS YOUR WEDDING IN MORE DETAIL AND SEE HOW WE CAN PLAN AND DESIGN YOUR DREAM WEDDING.