7 things to do once you're engaged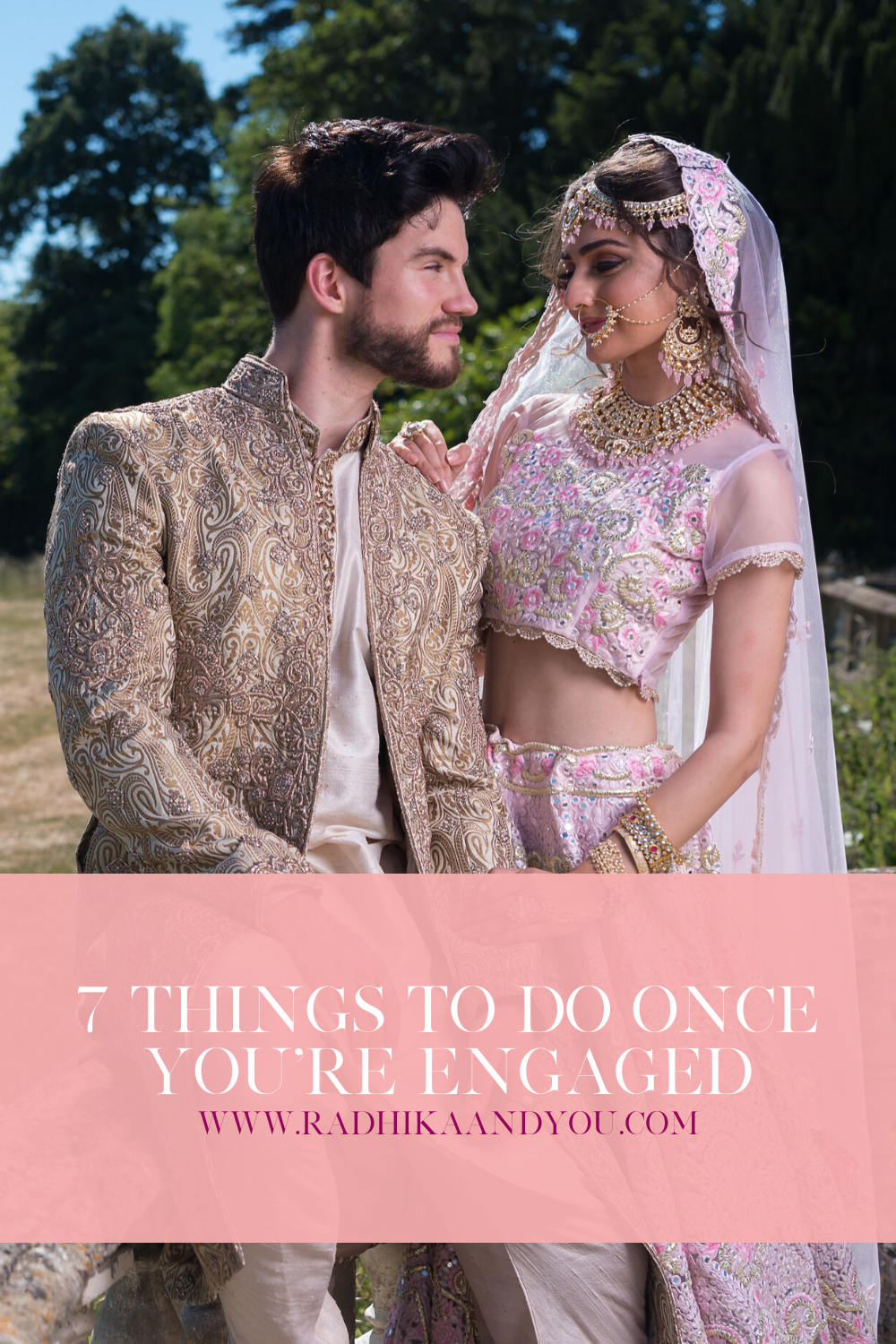 Yay, you've got engaged recently! Congratulations!
It's such an exciting time for you and your other half and you should take some time to enjoy this new part of your relationship!
You'll be asked many questions such as "how did you other half pop the question?", "did you have a feeling?" and to be shown the ring and so much more! Enjoy this time and reliving the special moment!
We wanted to share some of our top tips on what to do now that you're newly engaged!
1) You need to make your official announcement to all your family and friends. Whether it's a ring selfie, an announcement at a family gathering or getting creative with your interests and hobbies.
2) Get a manicure! Every time you meet your loved ones after you've announced your engagement, they will ask all about how he proposed and to see the beauty on your finger, so it's important your nails are all manicured up!
3) Don't forget to get your rock insured!
4) To continue the engagement celebrations, plan drinks for your nearest and dearest to come together and celebrate the amazing news.
5) Start to think about the type of wedding you and your other half would love to have!
– Whether it's an intimate wedding or if you would like more of a larger wedding.
– You'll need to work out with your other half and your families your guest numbers, as this will help to determine which venues are suitable and also the help to work out your wedding budget.
– Are you thinking of a wedding in the UK or maybe you would love to have a destination wedding? The options are endless and so are the locations!
6) Wedding planning can often get overwhelming, so think about getting a wedding planner to assist you with the planning process and really map the journey ahead out and keep you on track.
7) Finally, remember it's your big day and not anyone else's. So, make it about you and your other half as it can be very easy to get caught up with keeping everyone else happy.
ARE YOU CURRENTLY IN THE PROCESS OF PLANNING YOUR WEDDING? SCHEDULE IN YOUR COMPLIMENTARY CONSULTATION WITH US. WE WILL DISCUSS YOUR WEDDING IN MORE DETAIL AND SEE HOW WE CAN PLAN AND DESIGN YOUR DREAM WEDDING.